Sanken SR-555-VHSS Refrigator
Sanken SR-555-VHS is a multi-door refrigerator with silver ion technology that can kill germs and bacteria in the refrigerator. With thick HD walls, it can make food and drinks stored in it cooler, save energy and make cold longer.
| | | |
| --- | --- | --- |
| Price | : | Contact Us |
| Currency | : | USD |
| Min. Order | : | 100 Unit |
| Stock | : | 1000 Unit |
Sanken SR-555-VHS refrigerators are multi-door refrigerators with silver ion technology that can kill germs and bacteria in the refrigerator. With thick HD walls can make food and beverages stored in them cooler, energy efficient, and faster make cold longer. Equipped with an LED Control Panel that can make it easier for you to manage the refrigerator working system. The LED Light contained in this refrigerator can also provide light evenly throughout the refrigerator. You don't need to bother to clean it anymore, because Sanken SR-555-VHS is without ice flowers, so it's cleaner, hygienic, and safer to store lots of food as well as your drinks.
Features:
* 4D AIR FLOW ( Ensuring cold air is spread evenly without exception)
* SUPER SAVE A + (Average running ratio of 36%, meaning the Sanken refrigerator is cooler, the temperature is stable, makes the Sanken refrigerator energy efficient)
* COOL LOCK FREEZER (Able to store cold for up to 13 hours when the power goes out)
* WALL HD (Thick & dense, keeps cold for longer & saves energy, HD wall thickness of 50 mm (side / door), 60mm (rear))
* LED LIGHT (LED Light is only 0.75 Watts, 10 X is more efficient and durable)
* MEAT PAN (Meat rack can maintain a stable temperature of -7 C, able to maintain the freshness of the meat as it was just bought)
* PVC GASKET (quality PVC rubber, anti-bacterial and easy to remove for cleaning)
* ROHS (Material inside the refrigerator follows the ROHS standard which is anti-toxic and odorless so it is more hygienic and environmentally friendly)
SPECIFICATION:
Body Color: -
Door Color: -
PCM / VCM door: -
Tempered Glass: -
Door knob:-
HD Wall (High Density): -
Cooliing System: -
Voltage: 220-240 V
Frequency: 50Hz
Strong currents:-
Ice Twister: -
Input Light Power: 5 W
Total Capacity: 584 L
Power Input: 170 W
Refrigerator Capacity: 349 L
Freezer Capacity: 235 L
Net Weight: 90 Kg
Gross Weight: 100 Kg
Unit Dimension: 895 x 745 x 1788 mm
Packaging dimensions: 955 x 778 x 1855 mm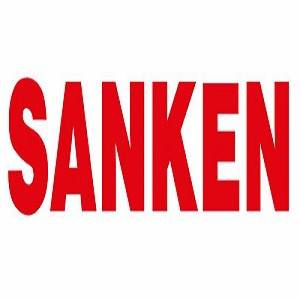 PT. Istana Argo Kencana
Indonesia
Sanken is an electronics and household appliances company that has been established since 1995, based in Jakarta, Republic of Indonesia.
---
Open

: 26 years

100 %

Positive Feedback